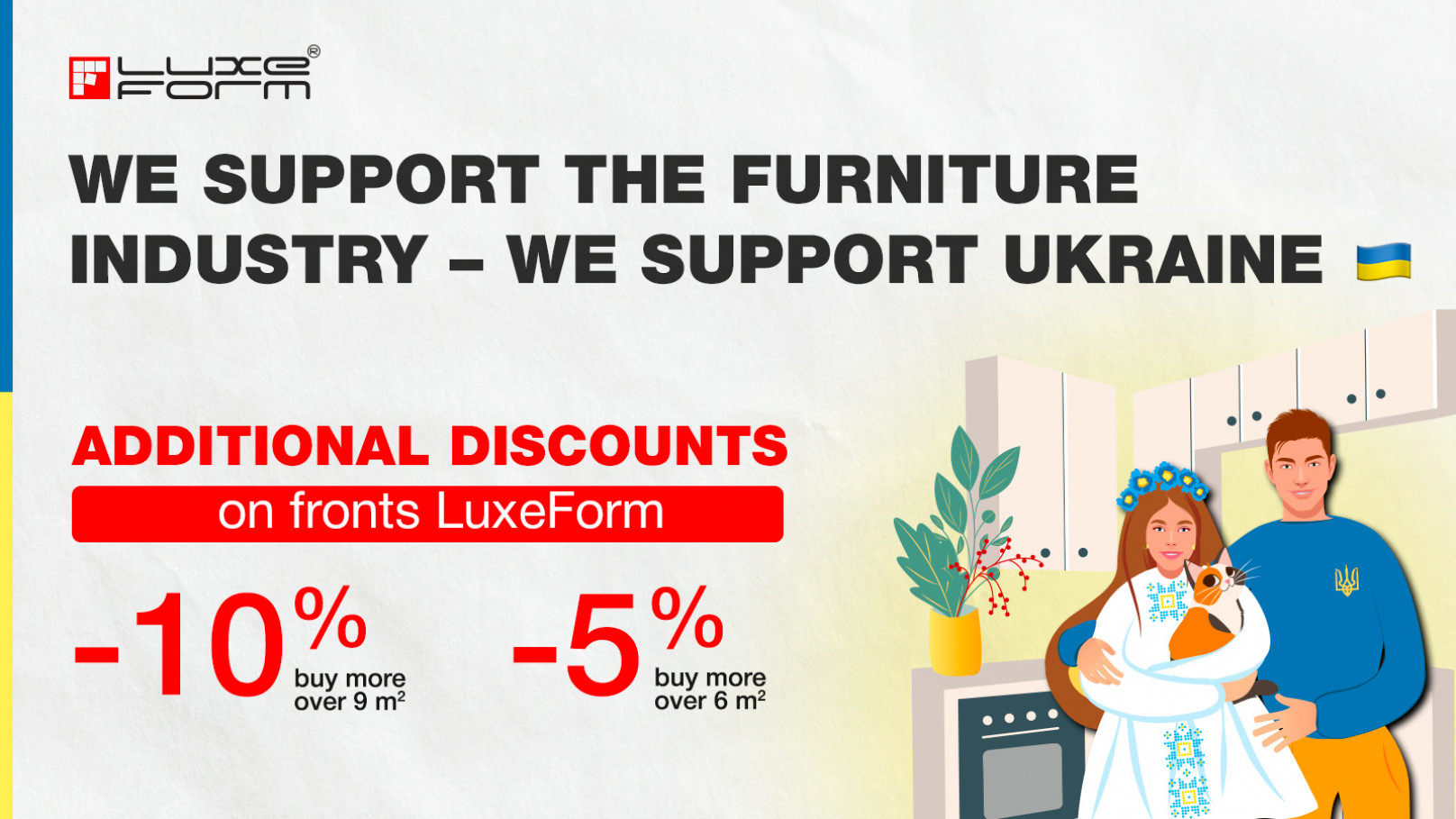 Now we are more united than ever and working for our victory. We know that your courage and diligence will overcome everything, despite the difficult work in the current conditions. Courage works as long as we are united.
But in addition to courage, we need unity and support. Therefore, we continue to provide additional discounts on LuxeForm Acryl, Crystaline, SmartLine fronts in one decor:
📌 from 9 m² - 10% discount
📌 from 6 m² - 5% discount
Thanks for keeping the furniture front going and continuing to create and furnish for all who need it!
We support the furniture industry - we support Ukraine!
Order fronts in a few clicks
The promotion is valid from September 1, 2022 until the end of martial law.
Calculation of additional discounts is carried out according to the rules of compound interest.
The discount is applied to facades placed in one order.