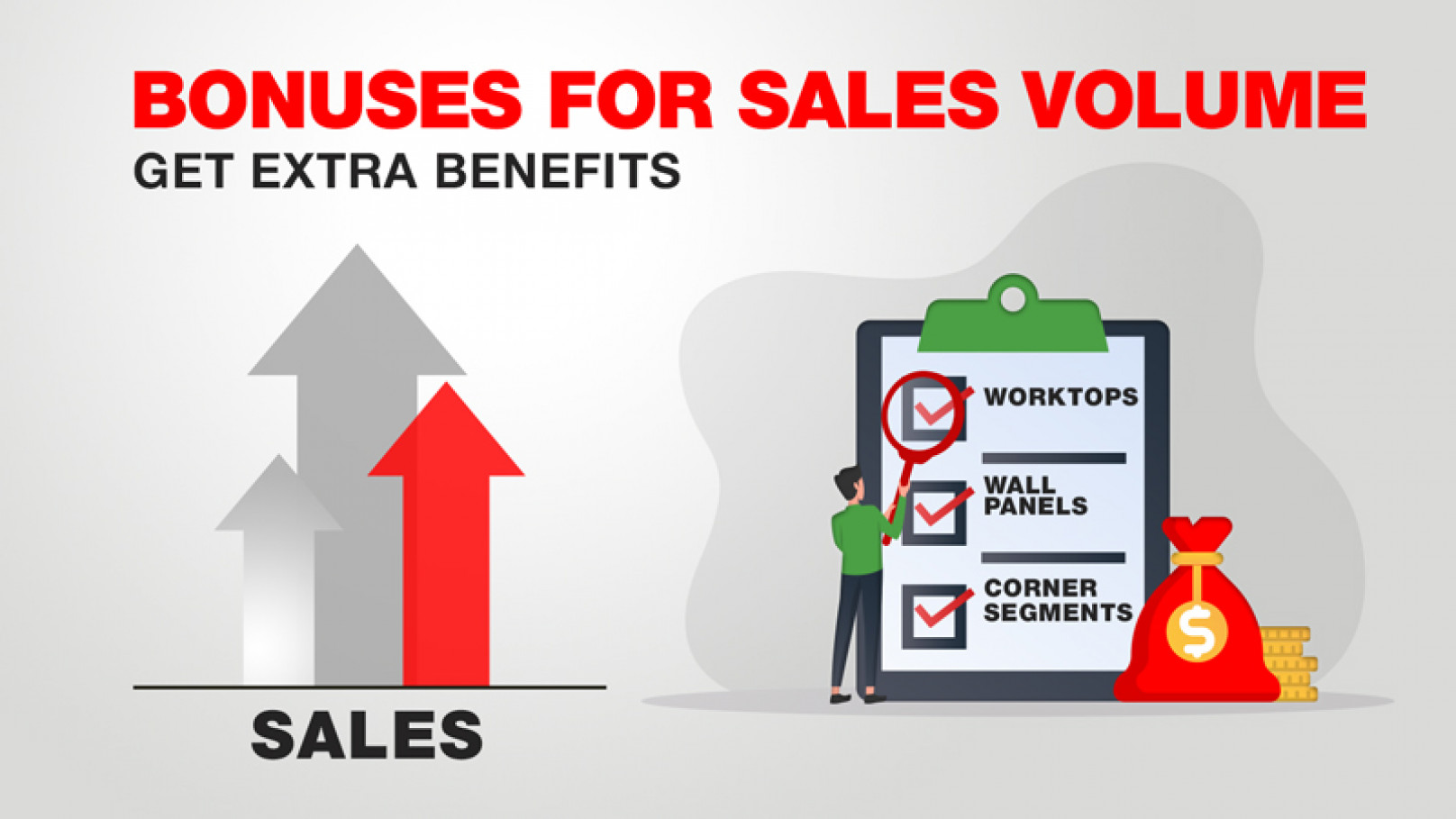 We value our partnership, so we want to give you the opportunity to earn more with us!
We introduce a bonus system allowing you to get more benefits for sales volume.
How does it work? It is very simple! During the quarter/year you sell as many LuxeForm worktops, corner connections, wall panels as possible, and at the end of the period we accrue bonuses to you. The bonus size depends on the level reached. Remuneration will be paid to your current account within 60 days after the end of the reporting period. You can ask your manager about your sales plan.
Do you have any ideas what we have to do to increase sales in your area? We will be grateful for your suggestions!