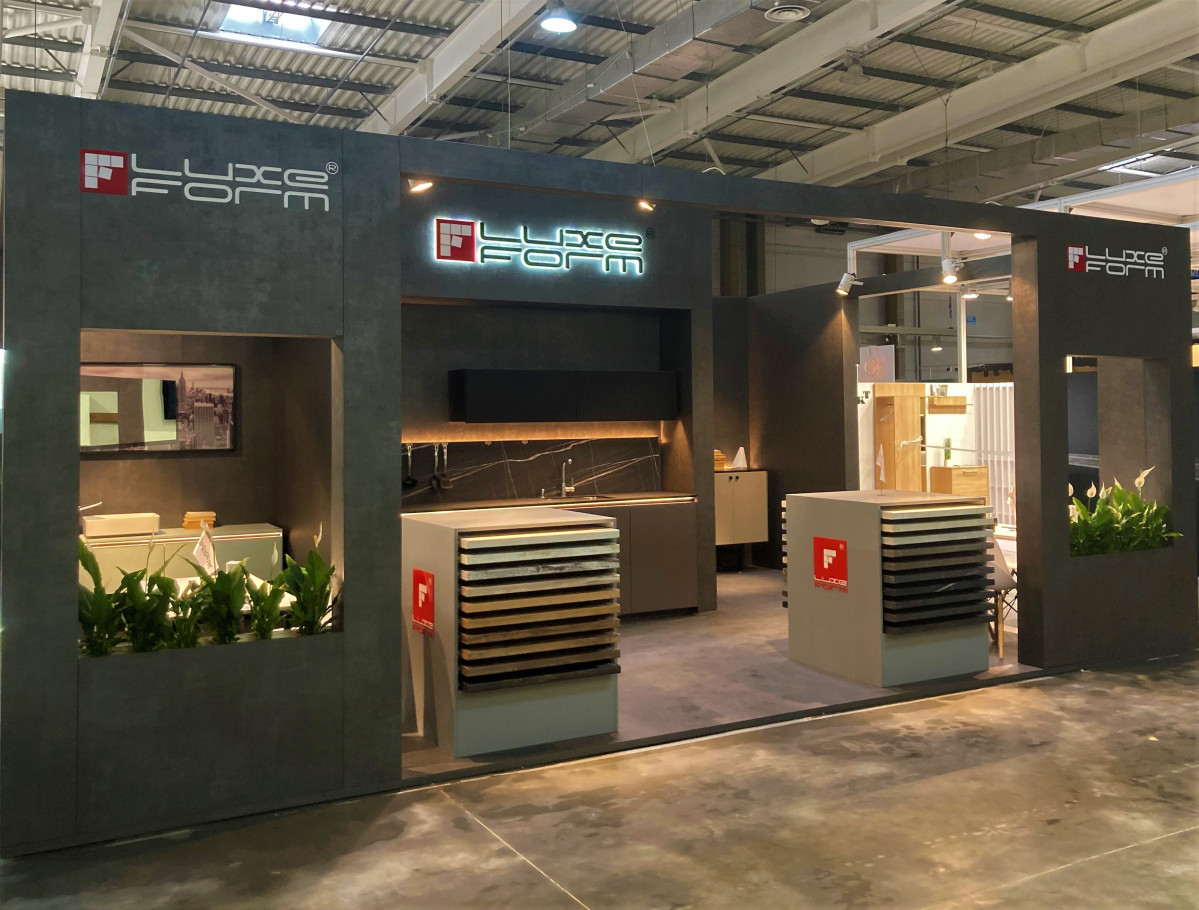 LuxeForm ™ presented its own products at the international exhibition Furniture of Ukraine Business Expo in the form of ultra-modern furniture by designer Vitaly Ivakhov.
The stand was conditionally divided into 3 zones, without which no living space is complete: kitchen, bathroom, living room. LuxeForm Acryl, LuxeForm Crystaline, LuxeForm SmartLine, LuxeForm Compact and postforming products were used for the production of furniture and the stand.
The company's employees had a great opportunity to communicate with both foreign buyers and Ukrainian furniture makers and designers.