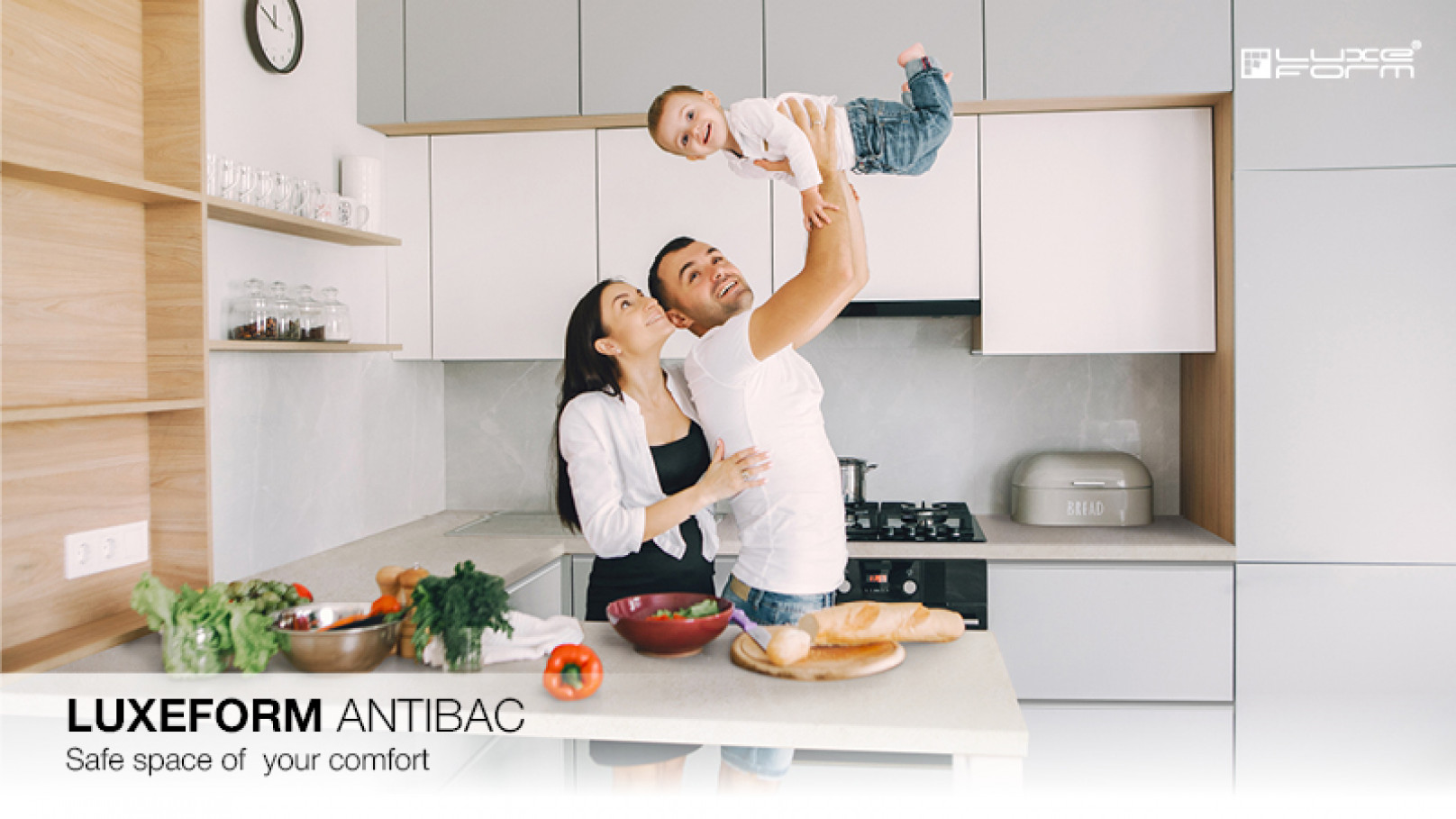 We always take care of the health of our relatives!
Therefore, when arranging housing, we try to do everything to make it as safe as possible.
Antibacterial coatings have long been a novelty in our lives.
But you can be sure that there are no bacteria or germs on the Luxeform Antibac coating.
After all, this coating on fronts, decorative panels and worktops kills germs and bacteria by 99.9% in 24 hours!
LuxeForm Antibac is a reliable helper for maintaining cleanliness!