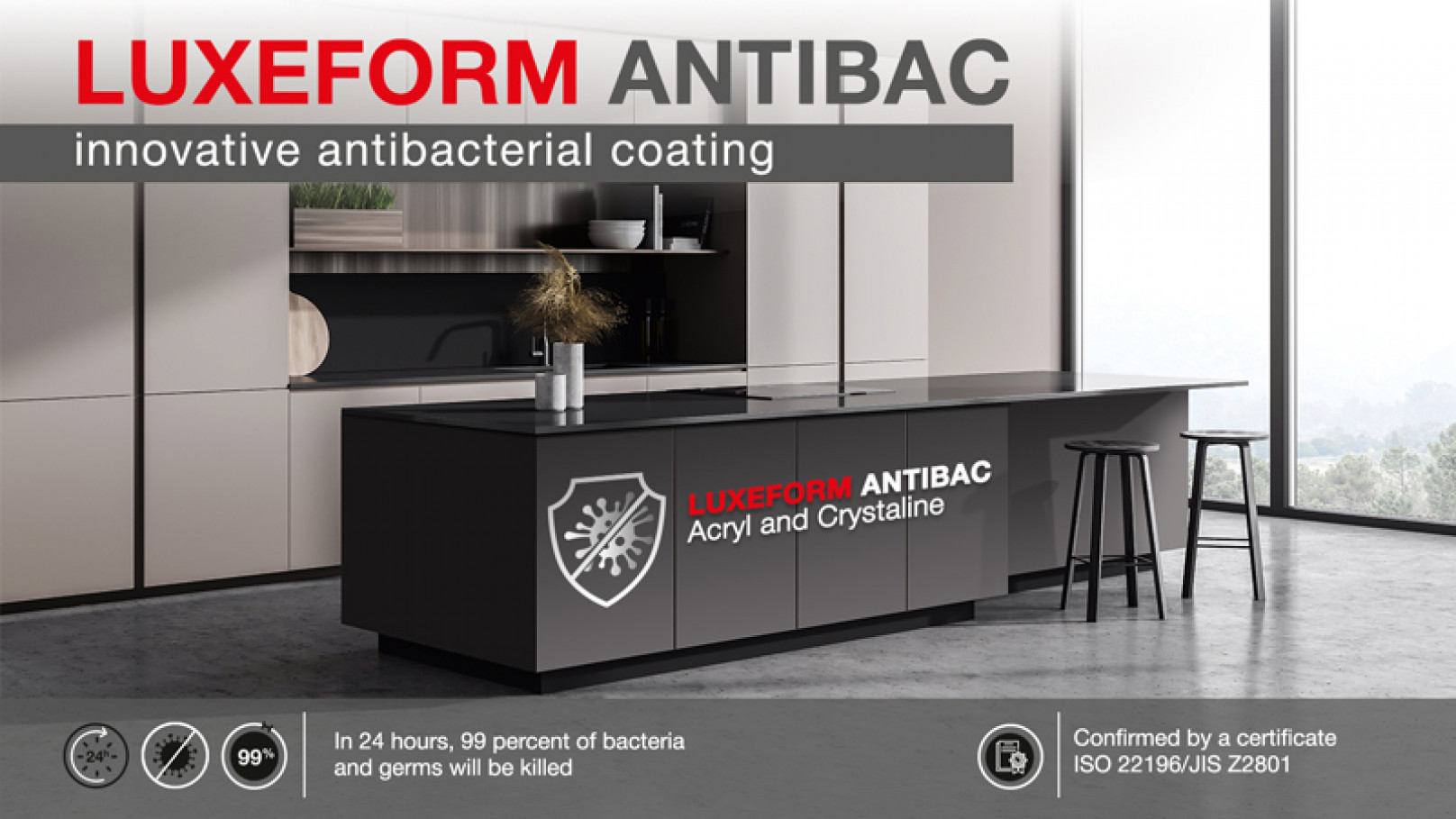 The global pandemic has raised hygiene requirements to a new, higher level of our responsibility.
However, don't worry! LuxeForm Acryl and LuxeForm Crystaline cabintet door and drawer fronts and decorative panels switch to a new antibac finishing, where the number of bacteria and germs reduces by 99.9% in 24 hours.
Its antibacterial efficacy was tested in accordance with ISO 22196 / JIS Z2801 and confirmed by an independent certified testing institute!
The new technology allows stopping the traditional use of silver ions and/or copper sulfite.