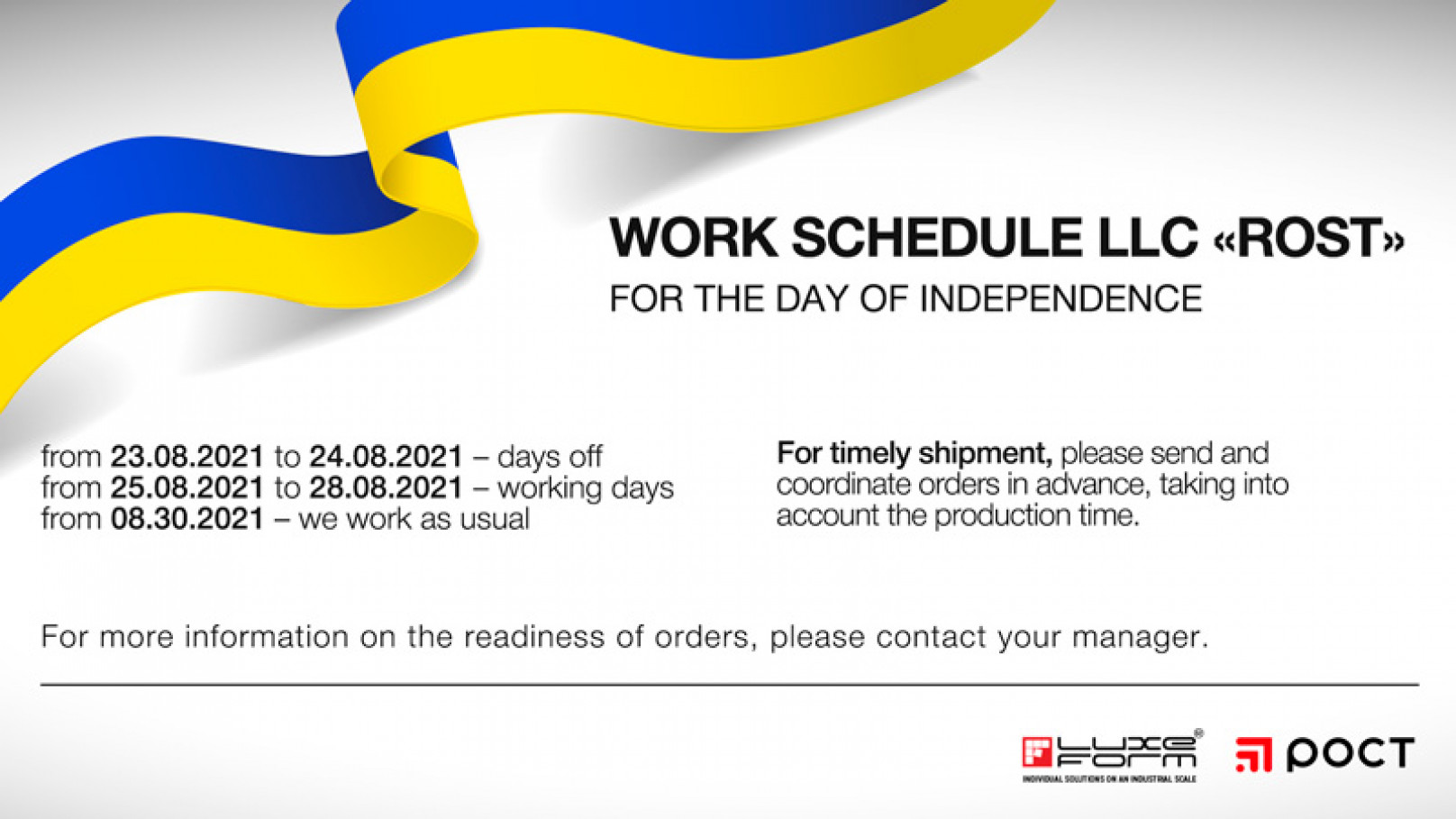 Dear partners!
Due to the celebration of the Independence Day of Ukraine, the company "ROST" will work according to the following schedule:
from 23.08.2021 to 24.08.2021 - days off.
from 25.08.2021 to 28.08.2021 - working days.
from 30.08.2021 - we work in the usual mode

For timely shipment, please send and agree orders in advance,
taking into account the timing of manufacture.

For more detailed information on order readiness, contact your manager.