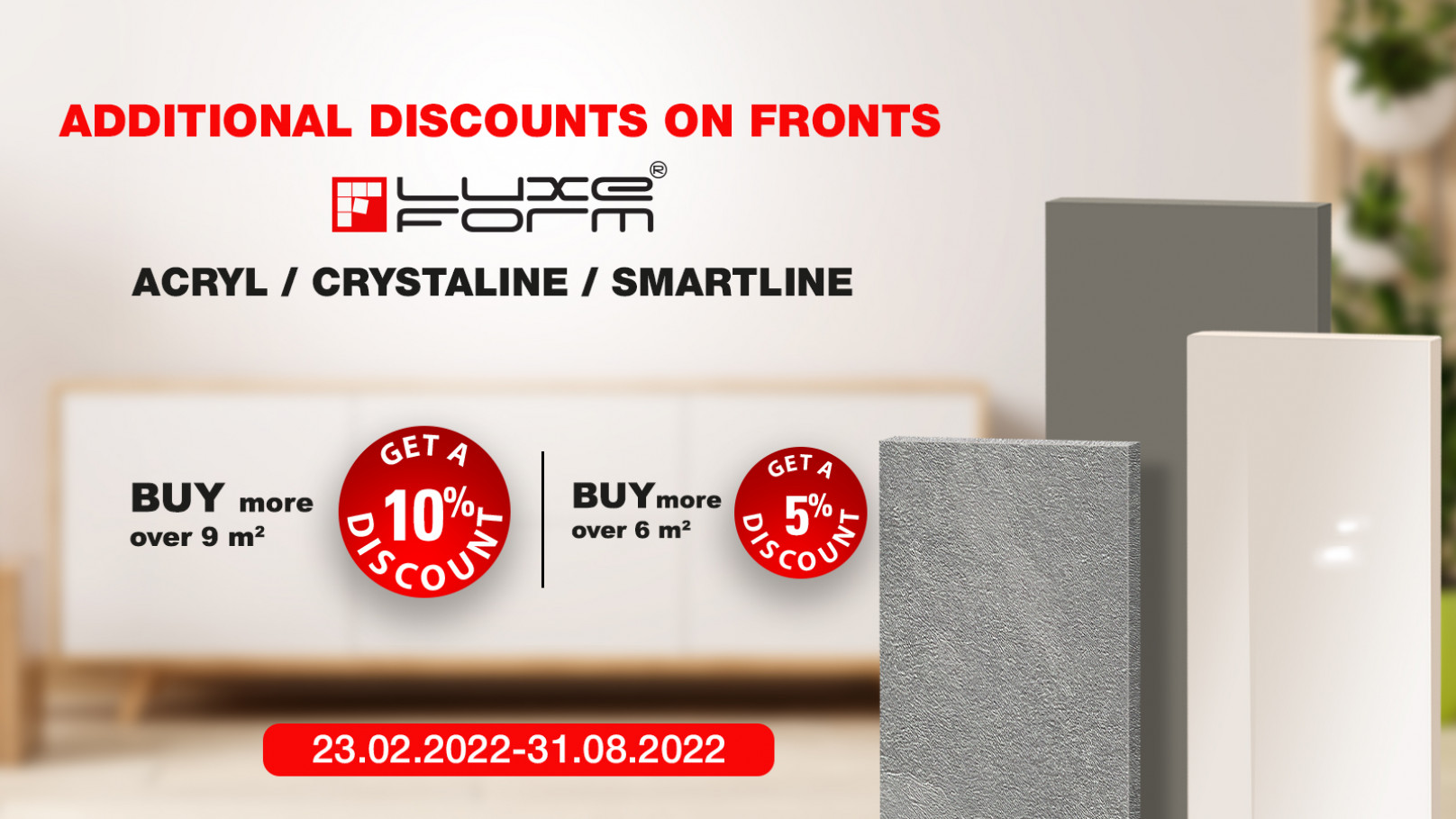 Place large orders and get additional discounts!
Buy Acryl, Crystaline or SmartLine fronts in one decor:
over 9 m2 - get a 10% discount
over 6 m2 - get a 5% discount
Order online in a few clicks
That's when size really matters :)
---
The promotion is valid from February 22 to August 31, 2022.
The calculation of additional discounts is carried out according to the rules of compound interest.
The discount is applied to the facades placed in one order.